How Do Fusion Hair Extensions Create a Seamless and Natural Look?
Fusion hair extensions are highly sought after for their ability to seamlessly blend with natural hair,
resulting in a natural and flawless appearance. At our factory, we prioritize quality by using 100%
Italy keratin in the production process. Additionally, we only use 100% virgin hair to ensure the highest
quality end product.
We take pride in our efficient production process, allowing us to quickly produce fusion hair extensions
without compromising on quality. Furthermore, our commitment to delivering on time means that you
can rely on us to meet your deadlines.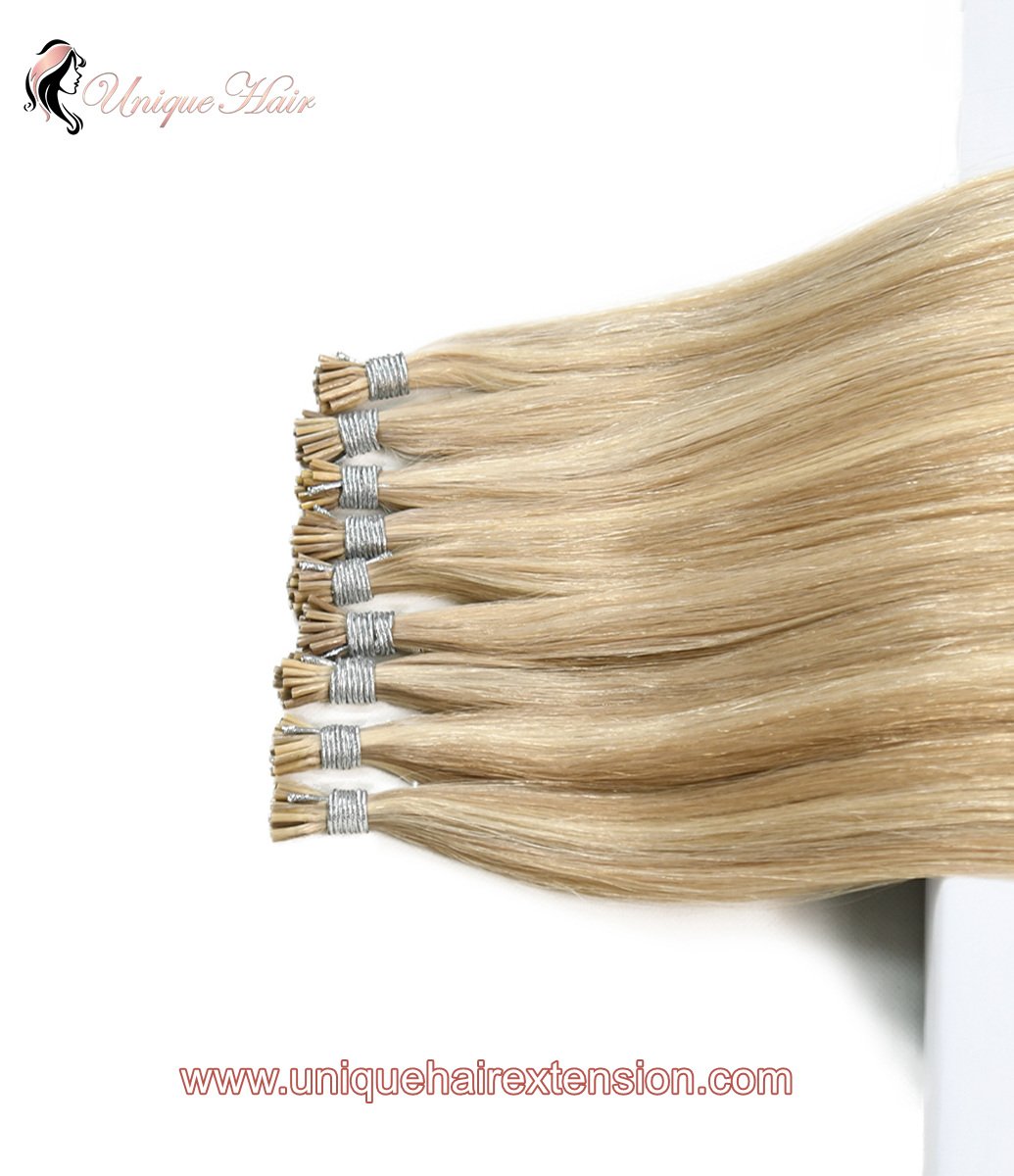 Choose our factory for fusion hair extensions that exude excellence in both appearance and quality.
Our factory produces the highest quality human hair extensions, all the hair produced by

virgin remy hair, the hair very soft and have a long lifespan, we use Italia glue to produce

keratin hair extensions, for tape in extensions, and invisible tape in hair extensions,

we use the best Germany Tape or Walker Tape, which can last 2 to 4 months.

Our factory accept sample order to test the quality.
Finally, don't hesitate to email us at sales@uniquehairextension.com for more details.
Also, visit our INSTAGRAM to get more beautiful pictures and videos.
Qingdao Unique Hair Products Co.,Ltd.

www.uniquehairextension.com
sales@uniquehairextension.com
Whatsapp: +8613553058361