Hand-Tied Extensions vs. Tape-In Extensions: Which One Is Right for You?
When it comes to hair extensions, there are two main types: hand-tied and tape-in. Both these methods
can be used to add length and volume to your hair, but they have different advantages and disadvantages.
So, which one is right for you?
Hand-tied extensions are made from real human hair and are attached to your natural hair using a
special knotting technique. This method is more time-consuming than tape-in extensions, but it is also
more secure and can last up to six months. Hand-tied extensions are also more versatile, as they can be
styled in different ways and can be used to create a variety of looks.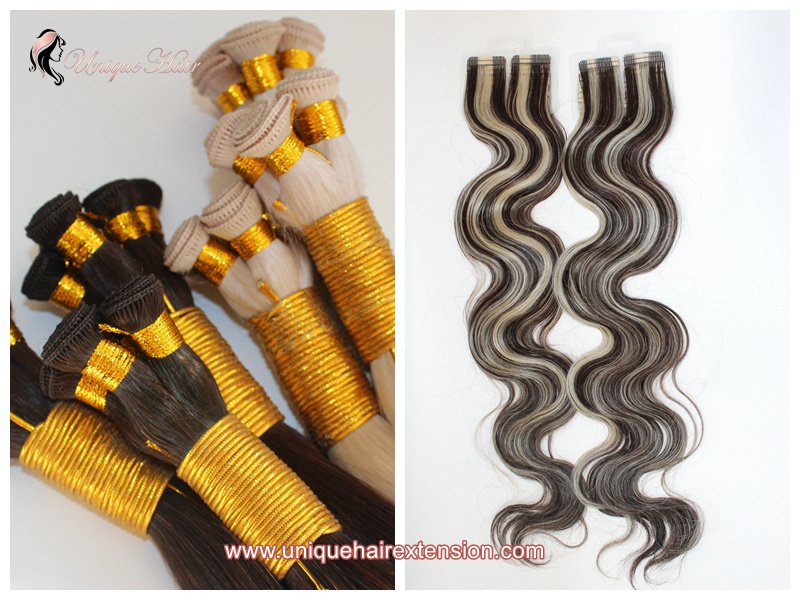 The main disadvantage of hand-tied extensions is that they can be difficult to install and remove.
The process requires a professional stylist and can take several hours to complete. Additionally,
the extensions can be uncomfortable and can cause damage to your natural hair if not installed properly.
Tape-in extensions are made from synthetic or human hair and are attached to your natural hair using a
special adhesive tape. This method is much faster and easier than hand-tied extensions, as it can be done
at home in just a few minutes. Tape-in extensions are also more comfortable and less damaging to your
natural hair.
The main disadvantage of tape-in extensions is that they are not as secure as hand-tied extensions and
can come loose over time. Additionally, they cannot be styled in different ways and are not as versatile.
Tape-in extensions also need to be replaced more often, as they can only last up to two months.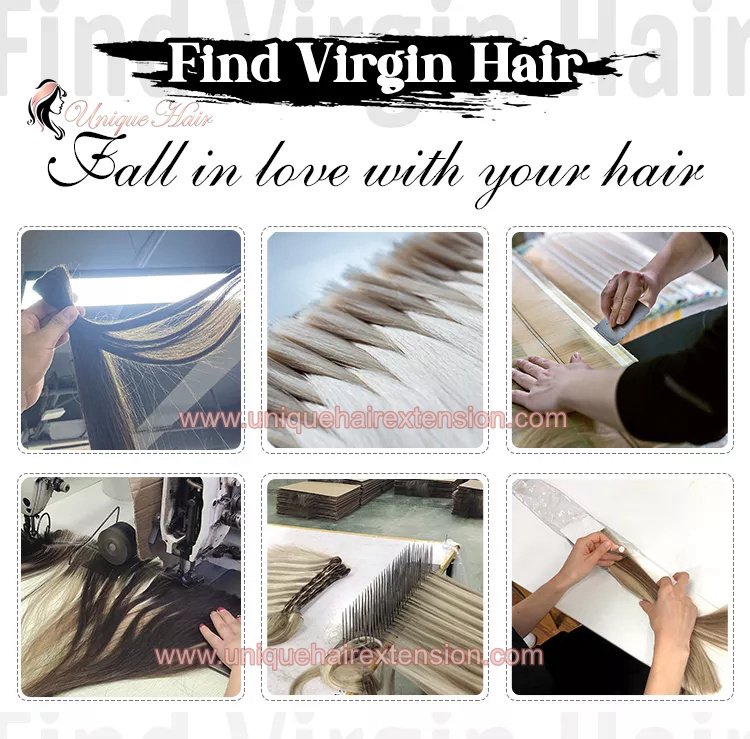 So, which one is right for you? It really depends on your needs and preferences. If you want a more secure
and longer-lasting option, then hand-tied extensions may be the best choice. However, if you want a faster
and easier option, then tape-in extensions may be the better option.
No matter which method you choose, it is important to make sure that you get your extensions installed
by a professional stylist. This will ensure that your extensions are installed properly and that your natural
hair is not damaged. Additionally, it is important to take good care of your extensions to ensure that they
last as long as possible.
Ultimately, the decision of which type of hair extensions is right for you is a personal one. Consider your
needs and preferences, and make sure to consult with a professional stylist before making your decision.
With the right care and maintenance, you can enjoy beautiful, long-lasting hair extensions that will make
you look and feel your best.
Our factory produces the highest quality human hair extensions, all the hair produced by

virgin remy hair, the hair very soft and have a long lifespan, we use Italia glue to produce

keratin hair extensions, for tape in extensions, and invisible tape in hair extensions,

we use the best Germany Tape or Walker Tape, which can last 2 to 4 months.

Our factory accept sample order to test the quality.
Finally, don't hesitate to email us at sales@uniquehairextension.com for more details.
Also, visit our INSTAGRAM to get more beautiful pictures and videos.
Qingdao Unique Hair Products Co.,Ltd.

www.uniquehairextension.com
sales@uniquehairextension.com
Whatsapp: +8613553058361